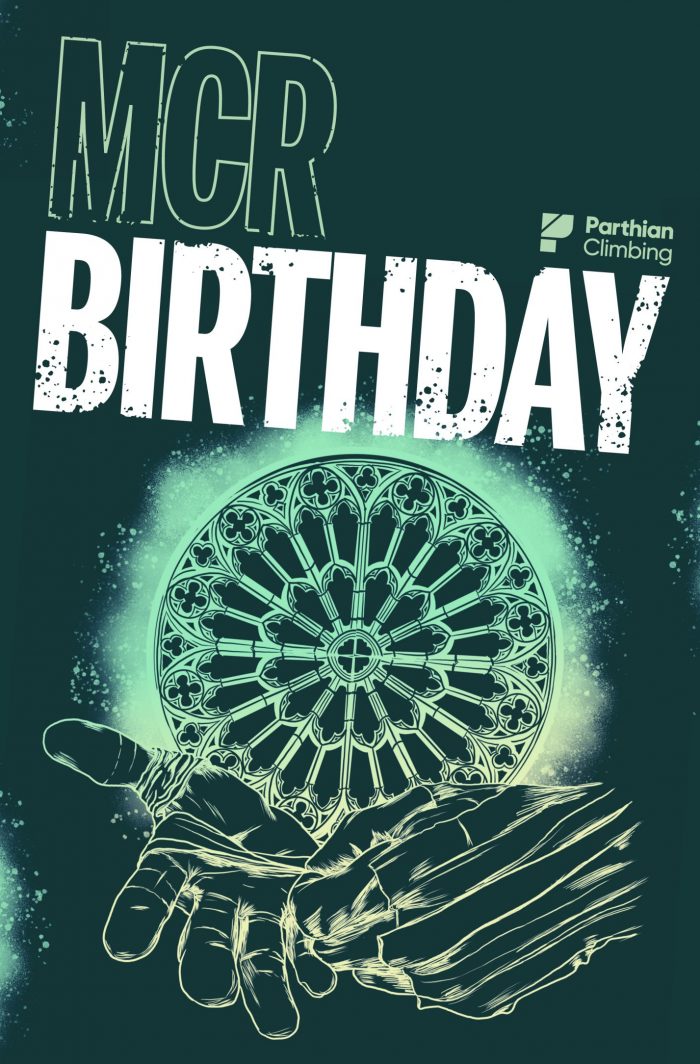 Parthian Climbing MCR 18th Birthday Party
All our staff have been working very hard to give Parthian MCR a birthday to remember. On the 18th of March, Parthian Climbing MCR will be celebrating its 18th birthday and we've got so much planned for the day.
We will be offering masterclasses from the one and only Neil Gresham throughout the day and have a host of competitions and challenges for customers to enter. There will be limited edition birthday t-shirts available, homemade birthday cake baked by our lovely Chris, and one night only delicious food options.
To come and climb on the day it will cost you your normal entry rate, whether you're a first-time customer or long-standing member. In addition to that, we will also be staying open after 6pm for our After-Hours Birthday Event which will include a talk delivered by Neil Gresham followed by an evening of climbing with a live DJ brought to you by SK1 Records and alcohol served on site.
To join us after hours you will have to buy a ticket which comes with a FREE slice of birthday cake.
After Hours Birthday Ticket Prices
Standard – £7.50

Concession – £6.50

Members – £5.00
We look forward to seeing you all on the day!