After COVID lockdown and restrictions the competition front really had died down for climbers in the UK, but there were still keen competitors who were eagerly awaiting something to get their teeth in to.
After restrictions eased, Parthian Climbing Southampton were approached by the BMC to host the Youth Climbing Series regional rounds 1 and 2.
The BMC Youth Climbing Series is a climbing competition for young people. The series is one of the biggest climbing competitions in the UK, it's extremely popular and attracts hundreds of young climbers nationwide. There are four regional rounds: two roped and two boulders. Each round consists of eight separate events taking place simultaneously across eight different regions in England and Wales.
We were so excited to be involved in getting the competition scene back up and running in September and held the first boulder round which had such a buzz, and all the young competitors gave it their all and were happy to see some of their old friends from years gone by. Setting was undertaken by our in-house route setters Rob Morton-Lloyd, Luke Chandler, and guest setter Ella McKnight, who made full use of our Olympic replica competition wall. The centre was perfect was for spectators with some 360 degrees views of the boulder field.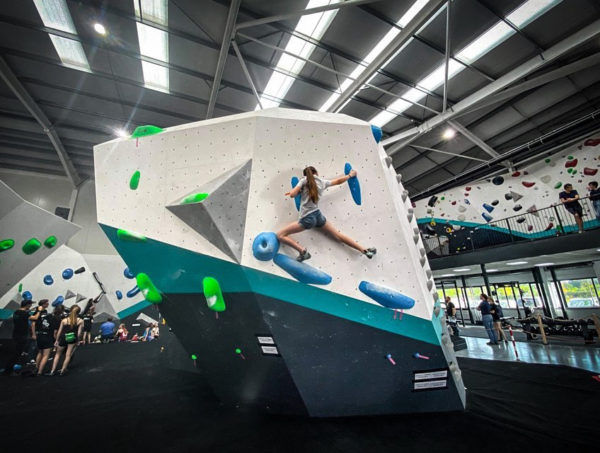 In October we were privileged to hold round 2, top rope and lead, were the whole Parthian Climbing Southampton team were involved in getting the centre ready for another large-scale event and many of our Reading team came to help too, providing belayers and coaching for both youth academies from Southampton and Reading. We also welcome academies and independent competitors from across the London and southeast (south) region and the atmosphere was electric.
Parthian's academies have continued to compete in round 3 and 4. Isla from Parthian Reading and Cameron from Parthian Southampton have made it thought to the national UK final, we're so proud especially as Cameron only joined us at Southampton to start NICAS earlier this year.
The series will culminate in a two-day Grand Final where the top three in each category from each BMC region, and from Scotland and Ireland, are invited to take part and guess what…………
PARTHIAN SOUTHAMPTON ARE HOSTING!!!
27th and 28th of November will be the Grand Final, we are over the moon to hold the final for the national competition and will be welcoming climbers from across the country. Competitors will expect high standard routes and boulders and setters from across the UK will be involved to set for the nation's best youth climbers.
Preparations have begun including our special winter BBQ and winter menu for those hungry competitors and coaches and although we will be closed to the public to hold this event when we re-open the following Monday the whole centre will be saturated with new stuff to climb!
We hope to continue to hold large scale events and make our own mark in the competition scene. Watch this space…
Blog by Martha Cross Parthian Climbing Southampton Centre Manager