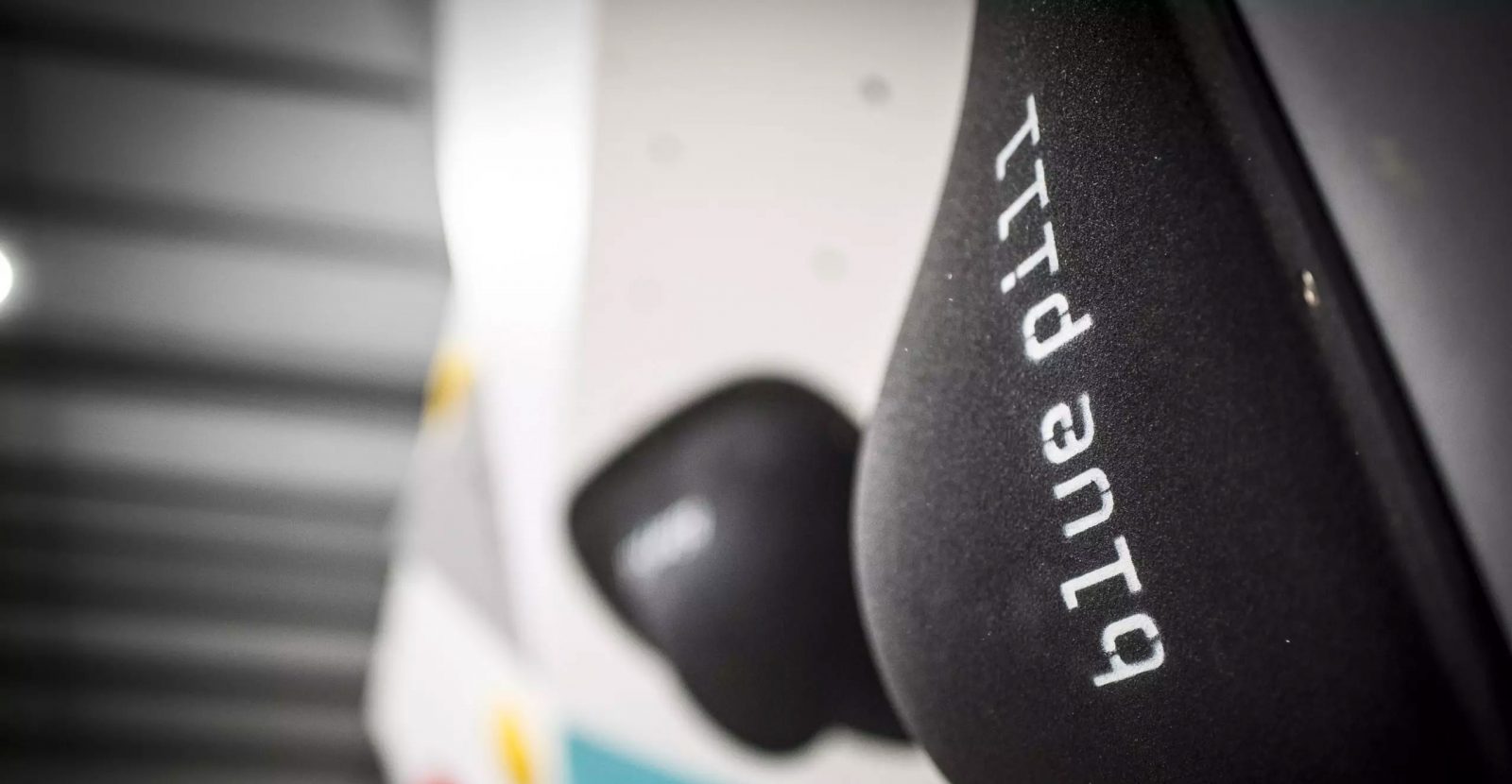 BMC – "The British Mountaineering Council recognises that climbing and mountaineering are activities with a danger of personal injury or death. Participants in these activities should be aware of and accept these risks and be responsible for their own actions."
ABC – "All climbing activities have a risk of serious injury. Participants must recognise that even if they follow all good practice there may still be the risk of accident and injury. It is the responsibility of the participant to adhere to the conditions of use.''
Our Duty of Care – The rules are not intended to limit your enjoyment of the facilities. They are part of the duty of care that we as operators, owe to you our customers, by law. As such they are not negotiable. If you are not prepared to abide by them, you may not use our facilities. Should it come to our attention that you are not abiding by our rules you may be asked to leave.
Your Duty of Care – You also have a duty of care to act responsibly towards other users and to adhere to our rules. Statements of 'Best Practice' are posted around the centre adjacent to the relevant facilities. These describe the accepted methods of use and how customers would normally be expected to behave towards each other.
Unsupervised Climbing – Before you engage in any climbing activity without supervision, we expect you to be competent in the activity you wish to undertake. By registering, you both understand and accept the risks, and agree to abide by the 'Conditions of Use' and 'The Rules' involved in your participation. Unsupervised climbing is just that, staff will provide whatever help and advice they can, but formal instruction in the use of equipment will only be provided when booked and paid for. Should you not be competent in the use of any of the equipment, you must not attempt to use it without the supervision of someone who is competent and signed off to that effect. Anyone not registered unsupervised must not take part in any climbing activity without supervision.
Supervised Climbing – An adult who has registered for 'Unsupervised Climbing' may supervise up to two novices, if they are prepared to take full responsibility for the safety and wellbeing of those novices. Groups of three or more novices must only be supervised by an instructor holding relevant qualifications and insurance, and who has registered as an 'Instructor'. Novices must remain with their supervisor at all times whilst within climbing areas. When engaged in supervision, a supervisor must not leave the ground at any point.
Under 18's – All under 18's must be supervised by an adult deemed competent in the activity they are engaging in, unless they have been registered and assessed by centre staff to engage in 'Unsupervised Climbing'.
General Safety – Check in at reception upon each visit before engaging in any activity. Exercise due care, common sense, and self-preservation at all times. Report any problems with the walls, equipment or other climbers' behaviour to a member of staff immediately. Be aware of other climbers and how your actions could affect them. Never stand or climb directly under someone who is climbing. Stand well back from the climbing walls unless belaying or supervising a climber. Avoid distracting others while they are climbing, belaying or supervising. Please be aware that impact flooring does not remove the risk of injury but is designed to reduce the severity of these injuries. Ensure the climbing area and your persons are free from hazardous items. Refer to best practice signage for specific area safety rules. Be aware of the emergency exits and fire assembly points.
​Bouldering & Traversing – Always ensure you are in a position to descend safely. Descend by down climbing. Should that not be possible, then at the very least use a controlled fall. Harnesses and other rope related climbing equipment, must not be worn in the bouldering area.
​Auto-Belay – When using the Auto-Belay you must identify the line your route climbs and not deviate off this line. Descending from the route must be done in a controlled manner with, where possible, the landing zone and path checked to be clear before letting go. Never attempt to grab back on to the wall when descending, as the Auto-Belay will continue to lower. Solo climbing on the Auto-Belay climbs is not acceptable; always use the Auto-Belay safety line to protect yourself on these climbs. Helmets must not be worn when using the Auto-Belays, and all harness hardware and loose clothing must be removed.
Roped Climbing – When Climbing – Please ensure you identify if your chosen route is a bottom rope or lead route. Do not use the centre's bottom ropes for lead climbing. Always use a climbing harness to attach yourself to the rope. Always tie directly into the harness using a suitable knot. Clipping in with a karabiner is not recommended in normal climbing situations. When using the lead walls, you must supply your own appropriately rated dynamic rope. You must identify the line which your route follows and clip all the runners in sequence. Do not use your own quick draws to lead the bottom rope walls. If seconding a climb, the second climber should: be protected from uncontrolled swings by appropriately clipped quick draws, ensure the rope is securely fixed to the lower-off anchor. Solo climbing on bottom rope or lead climbs is not acceptable; always use a rope to protect yourself on these climbs.
​​Roped Climbing – When Belaying – Novices must not belay without on the ground supervision by their supervisor backing up the brake rope. Always use a belay device attached to your climbing harness with a locking karabiner. 'Traditional' or 'body' belaying is not acceptable. Ground anchors and weight-bags may be provided to give support to people belaying a climber who is much heavier than they are. Direct belaying from ground anchors and weight-bags is not acceptable. Always pay attention to what the climber is doing, standing as close to the climbing wall as is practical unless you are using one of the attachment points on the floor (if applicable).
​Training Equipment – All training equipment is used at your own personal risk.
Monthly & Annual Membership location access:
Wandsworth – access to all Parthian Climbing locations
Reading & Southampton – access to all Parthian Climbing locations exec. London sites
Manchester & Harrogate – access to both Northern locations.
Monthly Membership
This is a dues-paying membership. It begins from the date of purchase and continues indefinitely until otherwise terminated. Your initial membership dues will be calculated on a pro rata basis.
Thereafter, the selected dues will be paid on the first working day of the month to 'Parthian Climbing Ltd' by means of a recurring card payment (Continuous Payment Authority – CPA).
There is no setup fee, no freeze free and no cancellation fee. All membership freezes and terminations take effect on the first day of the month. If you wish to freeze, terminate, update your payment details or make any changes to your membership, you must complete an online membership change form via our website. You may also update your payment or personal details in person at reception.
If two consecutive payments are declined, Parthian Climbing Ltd reserve the right to apply a £5 declined payment fee to your account. Further, they reserve the right to terminate your membership automatically should your account be three months past due. In the event your membership has been automatically terminated, you will still be obligated to pay all past due balances in full, and your account will not be reactivated until such time that this has been done.
Guest Passes allow a member to check in one first time registered climber free of charge each month.
Parthian Climbing Ltd reserve the right to make changes to the dues or terms of the membership at its discretion. Notice of any changes will be given to allow time for you to cancel your membership prior to the date they are due to come into effect. All notices will be sent electronically to the email address provided.
Family Monthly Membership
Standard Monthly Membership Terms and Conditions apply
Family Monthly Memberships are only available for two or more immediate family members, that ideally reside at the same address. If an individual family membership is cancelled, reducing the members count to below two members, the remaining family member will be reverted to a standard members rate, as of the next billing date. For more details, please see our Monthly Membership rates.
Annual Pre-Paid Membership
Annual Pre-Paid Memberships are valid from the date of purchase
Annual Memberships can be frozen once during the initial term and must be for a full month. To freeze a membership, an online membership change form must be completed via our website. Part month freeze is not available.
There are no refunds or exchanges available on Annual Pre-Paid Memberships
Annual Pre-Paid Memberships; are only available for use at the centre where they are purchased
 Punch Passes
Punch Passes are valid for a maximum of twelve months from the date of purchase
There are no refunds or exchanges available on Punch Passes that aren't used in full
Punch Passes; are only available for use at the centre where they are purchased
Section 1: Confirming your booking
Full payment or the provision of a validated purchase order is required in order for us to confirm your booking. Any exception to this will be solely at our discretion.
To use a voucher for full or part payment, a valid voucher code must be provided upon booking.
Section 2: Altering your booking
Up until 7 days (14 days for party and group bookings) prior to the date you booked for, you can alter your booking without incurring any penalties.
Within 7 days (14 days for party and group bookings) of the date you booked for, any request to alter your booking may result in the loss of 100% of your booking fee, and we reserve the right to reject any request.
Should you need to reschedule your booking due to an unforeseen emergency, we will at our discretion and subject to our availability, look to reschedule the booking without charge.
At any point prior to the date you booked, you may inquiry about increasing the headcount or length of your booking. This will be subject to our ability to accommodate the increase but will not incur any additional charges past the standard cost associated to the increase.
Section 3: Cancellations
By customer
A full refund will be issued, where cancellation takes place 7 days (14 days for party and group bookings) prior to the date of your booking.
100% of your total booking fee will be forfeited, where cancellation takes place less than 7 days (14 days for party and group bookings) prior to the date of your booking.
By company
We will endeavour to ensure that all bookings run at the scheduled date and time, however, in the event that is necessary for us to cancel a booking, we will notify you as soon as is possible.
In the event of a cancellation by us, we will offer you the following options; a full refund or an alternate booking date/time, subject to availability.
It is not possible for us to refund any travel costs you may incur due to cancellations.
Section 4: Additional booking policies
It is your responsibility to ensure that you arrive prior to the scheduled start-time of your booking. In the event you arrive late, please be aware that it will not be possible for us to overrun your bookings past the scheduled finish-time.
We reserve the right to remove an individual or stop a booking, should they or a group's behaviour be deemed anti-social or infringe on the safety of themselves or others. No form of reimbursement will be offered under these circumstances.
Section 5: Additional Information
Bookings can involve the following climbing based activities; Traversing, Bouldering, Auto-Belaying and Roped Climbing.
All participants should aim to arrive a minimum of 5-10 minutes prior to their booking start time, in order to check in and be ready for pick up by their instructor.
In terms of what participants should wear; we recommend sporty/casual clothing, with trainers for footwear. Changing facilities are available onsite, should they be required.
Section 6: COVID-19
Cancellation by Customer
In line with our cancellation policy laid out in Section 3, should you not be able to attend your booking due to Covid-19 related self-isolation or illness, 100% of your booking fee will be forfeited where cancellation takes place less than 7 days (14 days for party and group bookings) prior to the date of your booking.
Should you not be able to attend one or more classes on a course you have booked due to Covid-19 related self-isolation or illness, the corresponding proportion of your booking fee will be forfeited.
Cancellation by Company
In the event that we need to cancel your booking due to Covid-19, we will offer you the following options: a full refund or an alternative booking date/time, subject to availability.
Returns & Exchange Policy
You may return your merchandise for a full refund or exchange of size within 14 days of the purchase date stated on your receipt on the basis that the item hasn't been used and all tags/packaging are present, or if the product is faulty.
Shoes must be in a clearly unused condition and include the original undamaged packaging. Please return the shoes in the original manufacturer's box they were sold in. Shoes that have been purchased must be free from chalk and contamination and show no signs that they have been used for climbing or going outside. If they do have signs of use, they cannot be returned or exchanged unless they are faulty,
All items must be unused and include the original packaging with all tags attached. If you plan to return an item of clothing it must be in the same condition as when it was purchased. Once clothing has been worn and/or washed it cannot be returned or exchanged unless it is faulty.
Unless there is a fault, we do not accept the returns of PPE, books or DVDs.
Returns on Faulty Goods
Goods found to be faulty within the first 30 days of purchase date (as stated on the receipt) can be returned for a full refund.
Good which develop a fault later than 30 days after the purchase date can be returned, however we reserve the right to repair or replace the faulty goods where possible. We also reserve the right to prove that the fault was not there when the customer received the goods, i.e. the goods have been used incorrectly, damaged in use or worn out. In these instances, it may be required for us to send the item to the manufacturer if a fault is not obvious or if it requires a more technical opinion. If we cannot have the item repaired or replaced, we will refund the customer.
If a fault develops after 6 months of purchase it is the customer's responsibility to prove that the fault was present at the time of purchase. If you, the customer, can do this, then we will accept the return.
We do not offer refunds on goods which have been damaged, or where the customer has tried or had someone else try to repair them. However, the customer may still have the right to a repair, replacement or partial refund.
All refunds will be made to the source of payment and cannot be requested in cash or vouchers.