In January, we set off on the 30-hour journey to New Zealand for some adventuring, relaxing and (hopefully) lots of climbing. Although our three-month trip was cut short by COVID-19, we managed to fit in loads of climbing, hitting crags all over the South Island and, on rainier days, checking out a couple of indoor walls too.
After recovering from our jet lag, we found our first climbing wall –  Uprising in Christchurch (the largest city on the South Island) – a fairly new boulder gym with a modern, upbeat vibe. Like RCC it has a shop and a café onsite (although they didn't compare of course), but unlike Southampton it also has a sort of mini gym – there's a few treadmills, an exercise bike and some weights. It's where we bought our very first NZ guidebook and, at the end of the trip, it was actually the very last place we visited before leaving for the airport.
Having picked up the van and some guidebooks, we headed straight to a crag we'd discovered on our first day exploring. The crag was tiny – only about 10 routes, all of them less than 5m tall and under grade 15 (roughly 5b in French grades). This made for a very good first day climbing (especially as I was only just recovering from an injury and am nervous outside anyway). It was a simple sport crag, not dissimilar to one you'd find in the UK. The next day we came back and hit a slightly larger crag. Adjusting to the new grading system was a little tricky but we managed to get our heads around it once we figured out some landmark grades (eg 20 = 6b, 24 = 7a, 30 = 8a+).
Next up was Castle Hill, a beautiful limestone boulder field 2.5 hours from Christchurch consisting of hundreds (probably thousands) of soft limestone boulders filled with slopers, pockets and mantles. Not really my bag but no matter. We hired some boulder pads from the local shop (local meaning 45 mins away – everything is so remote!) and paid for 3 nights at a beautiful campsite, ready to do some bouldering. On the first day, we played around and took our time getting used to the new and weird style of climbing. Joe managed to find the only boulder with no pockets or slopers – a highball finger crack which he spent the next 4 hours projecting. He came back the next morning to get it done, which he quickly did. It was a little sketchy with only two pads but he was okay. Overall, we weren't in love with Castle Hill's climbing and we decided it's probably one to come back to when we're stronger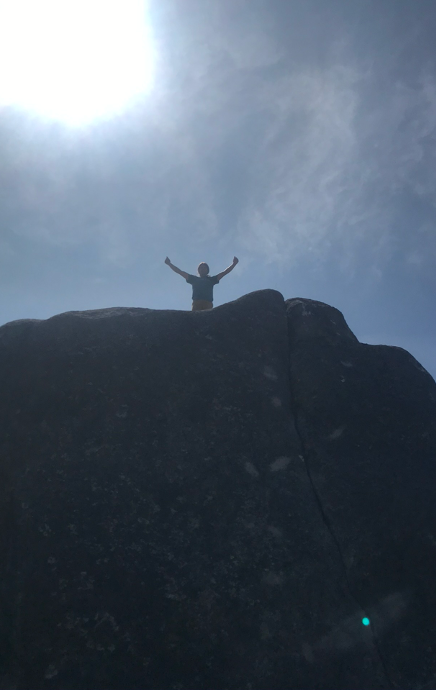 The next place we climbed was an absolutely stunning location – right near the bottom of Mount Cook (NZ's highest peak), with a stunning view of the bright blue Lake Pukaki – called Sebastopol Bluffs. However, the routes themselves were a little neglected and we ended up having to come down halfway through the second pitch of a multipitch as the bolts just ran out! Not a very successful day climbing but a funny story…
We had a lot more success at our next destination: the beautiful Wanaka. We both instantly fell in love with this town. It sits on Lake Wanaka and is surrounded by the spectacular Southern Alps, the mountain range that spans almost the entire length of New Zealand's South Island. The climbing is mostly sport but there were also some trad routes. The rock is schist, which was new to both of us but is nice to climb on – lots of positive edges.
With the exception of a few routes, most trad climbs in New Zealand have fixed anchors. At first this seemed like a strange concept but it turned out to be great as it made the climbs so much quicker and it also allowed Joe to do some harder trad climbs without me having to second them.
We became completely obsessed with Wanaka climbing and stayed for 4 days longer than planned. Everything was perfect – the walk-ins were short and not too steep, there were grades hard enough for Joe but also easy enough for me and best of all, the guidebook was amazing. Wanaka later on became the place where I overcame my fear of falling by following Joe's simple but VERY effective advice: "expect to fall but try not to". It was a big day!
Wanaka was also the site of success for Joe. He did not only his first E2 trad lead but also his first E3 AND onsighted a 7a.
After Wanaka we headed to Queenstown, which is essentially Wanaka on steroids. It too sits in the Southern Alps on a stunning glacial lake (Lake Wakatipu) and has the Remarkables mountain range on its western side It's known as the adventure capital of the world and not for no reason – there's every type of adventure activity you could dream of. Because of this, the climbing (although expansive) is less well-groomed than in Wanaka. The walk-ins were much longer and steeper than suggested by the guidebook but the climbing itself was still good. Schist again, which we still enjoyed, and plenty of trad stuff but the feeling we had in Wanaka just wasn't quite there.
During our time in QT we were hit with rain. A LOT of rain. So much rain that the road to Milford Sound was completely destroyed!! So, for obvious reasons, we were unable to climb. Luckily, there was an indoor wall just outside the town centre so that's where we headed. Basecamp Adventures had a small lead wall, a fraction of the size of Southampton's, on one side and a boulder wall on the other and even had a Moon board, which was fun to play around on. The setting was very different to back home (and by different, I mean harder!!) but still fun and cool. Joe quickly made friends with the staff after flashing the hardest route in the centre… It was a nice place to spend a couple of hours and we met some lovely like-minded people but it was not quite up to the standards of RCC!
Next stop: Dunedin. A short 4-hour drive took us to South Island's second biggest city, the trad capital of NZ. It was there we found our favourite crag: Long Beach. It was, predictably, situated on a long beach. Not just near to the beach, actually on it. As in you could walk out of the sea and sit at the bottom of a route in less than a minute. We spent some time messing around and creating some funky traverses (Ellie's Traverse V3 was a personal favourite – took some projecting but we got there). The next day we planned to go somewhere else but ended up being drawn back to Long Beach. The rock was basalt and made for some really interesting combinations. There were slabby routes, overhanging routes and best of all – caves for bouldering!!!
On to Milford Sound, widely regarded as the best climbing in New Zealand. Unfortunately, due to torrential rain we weren't able to climb. Just visiting as tourists and kayaking on the fiord, we could see the huge amount of climbing available. It's surrounded by huge granite mountains. It definitely ranks highly on the list of reasons to go back.
Our final climbing destination was up in the north west of South Island, just outside a town called Takaka. We did the 12 hour drive up the west coast over two days and stayed at Hangdog Camp, a campsite exclusively for climbers, with its own little shop and even its own guidebook to the local area. The campsite is walking distance from Paynes Ford, a large collection of soft limestone crags and 10 mins drive from the Pohara sea cliffs. The climbing at Paynes Ford was similar to Castle Hill, but we found some routes we enjoyed. Joe tried hard on a 32 (8b) whilst I got some more mileage in on the lower grades.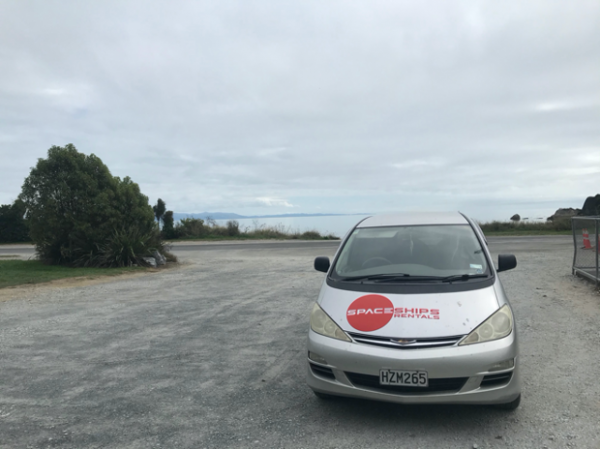 We then checked out the sea cliffs at Pohara, which were incredible: long overhanging routes with mostly jugs. My idea of climbing heaven!! I found a project (Coup de Grace, 22 – look it up, great route) and worked it and worked it and worked it. I kept getting to the same place before pumping out and falling off (huge progress from the beginning of the trip where I wouldn't climb anything I thought I might fall off of). Tragically, the place I kept falling off was 5 moves from the top! After about 10 attempts over 3 days I made the decision to move on, letting go of the route was really hard but I was proud of the progress I'd made and even Joe said it was hard so…
Overall our climbing experience in New Zealand was unforgettable and we cannot recommend it highly enough. As soon as this pandemic is over and we've got the money, we'll be straight back!!