Day 1 of any sport can be quite an unknown, generally it involves having no idea about technique, fitness levels, terminology or equipment and I can confirm climbing is no different.

HOWEVER, what is very different to anything I've attempted before is immediate acceptance. I'm new to the Manchester Climbing Centre and not only is that fine, is positively welcomed with open smiles.
The first thing to mention is walking into this former church it's easy to be instantly in awe, there's beautiful stained glass, huge climbing walls and some rather impressive stone work but pry yourself beyond the instagram gold and you'll find a reception desk manned by really friendly climbers and a cafe for those who maybe just want to check the place out.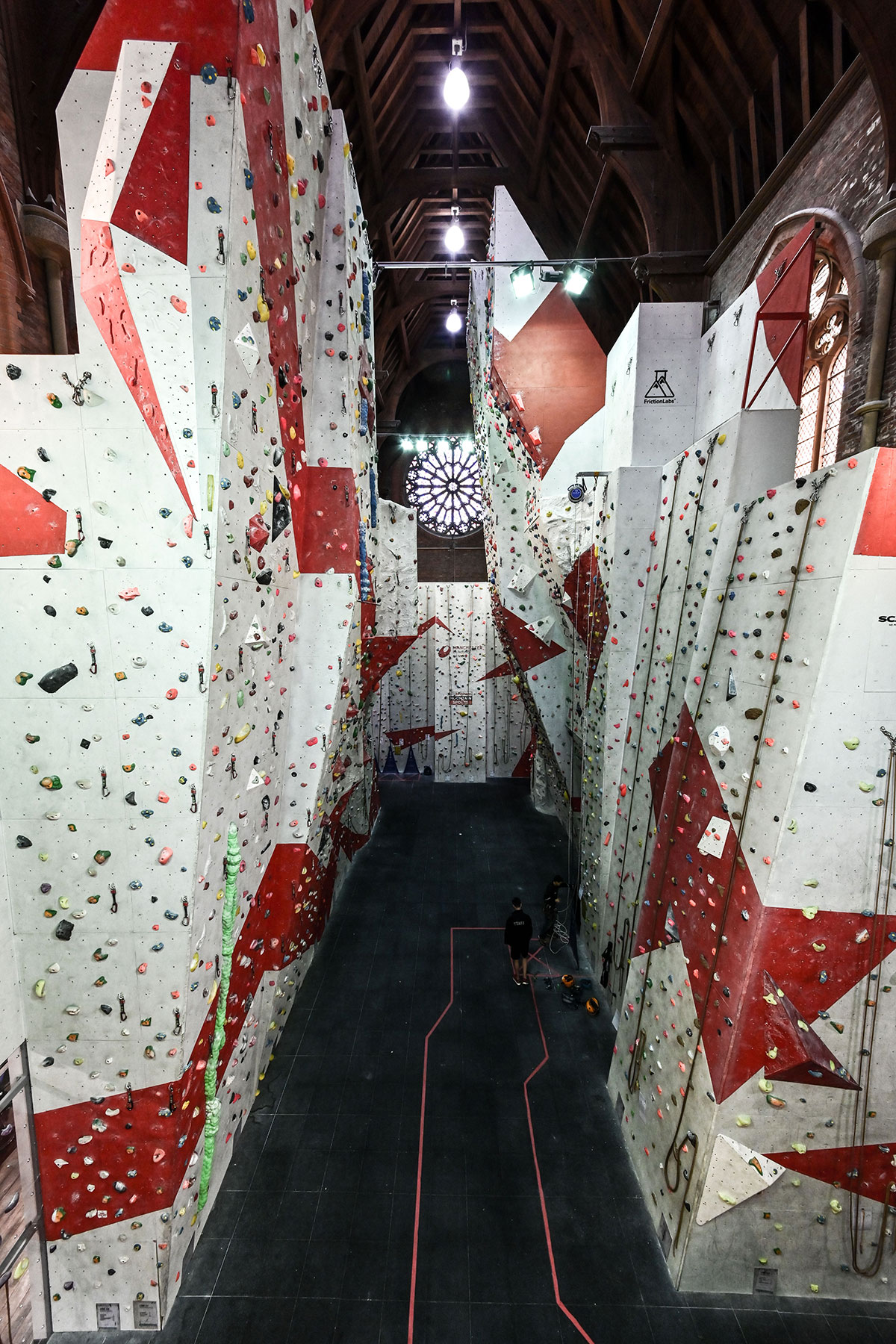 As a side note removing any apprehension about going somewhere for the first time, you could always try just heading in for a coffee with a friend, at what is arguably one Manchester's coolest people watching cafes.
I mean where else can you have a brew and watch people climb 9 metres up a seemingly insurmountable wall.
Once you've decided to give climbing a shot, the first thing to do is book in your first session with the centre which gives you your instructor slot at a time to suit.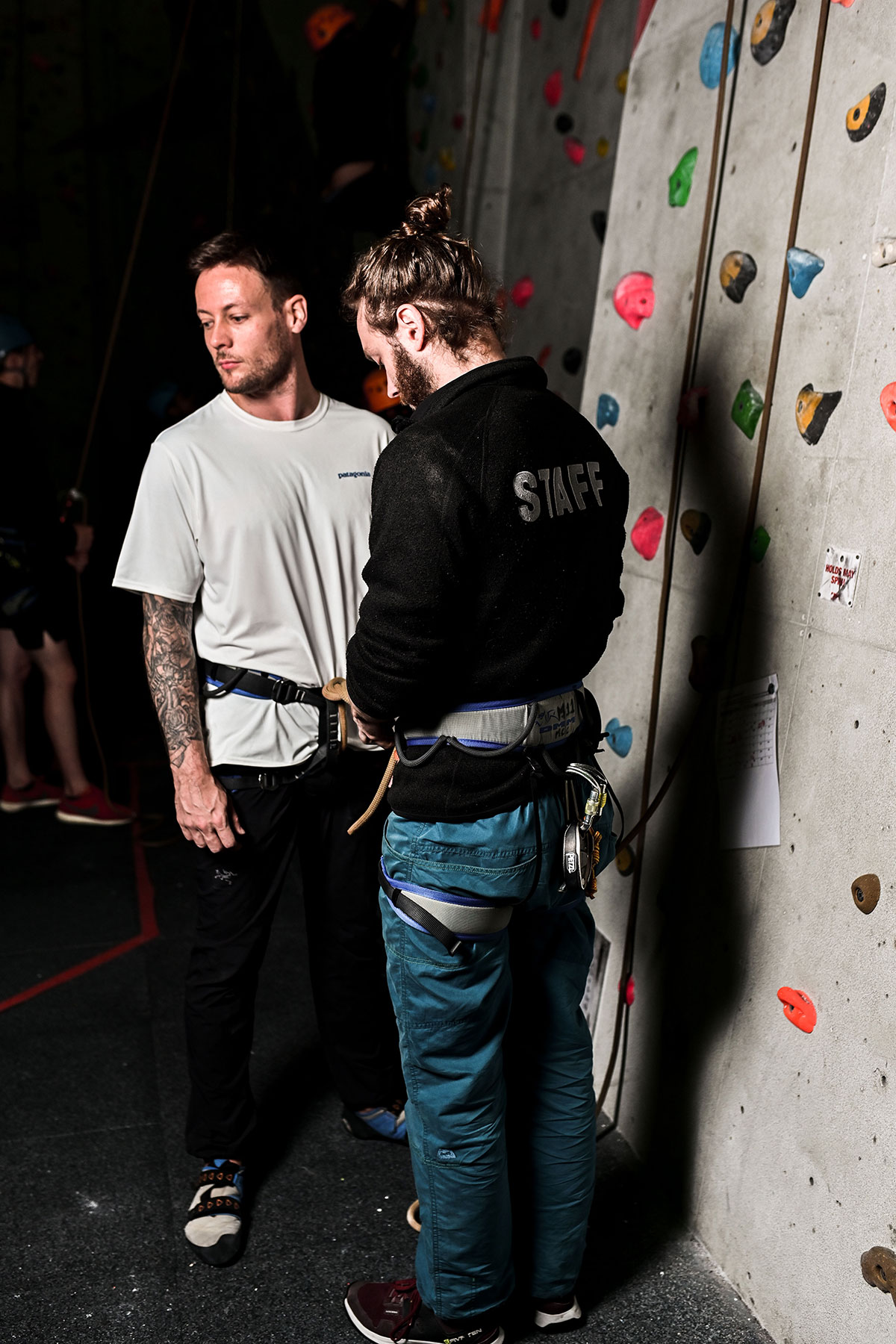 For a first time adult this instructor-led group session will get you climbing the walls in no time at all. Perfect for new climbers wanting their first experience, you'll be with up to 7 other like-minded adventure folks all experiencing climbing for the first time.
We also have a handy discount code: ADULTINTRO-10
We arrived for our first session and signed in at the reception with some genuine excitement from the staff that we are climbing for the first time – I can honestly say these guys really do want more people to climb, to experience the culture, fun and join in with them.
First stop is the changing room for your gear, harnesses and shoes are provided so just turn up with loose / stretchy bottoms and tops and your keen as mustard attitude.
You'll begin on the warm up wall just a few cm's off the ground where your instructor will explain casually how to hold, move your feet and shift from hold to hold.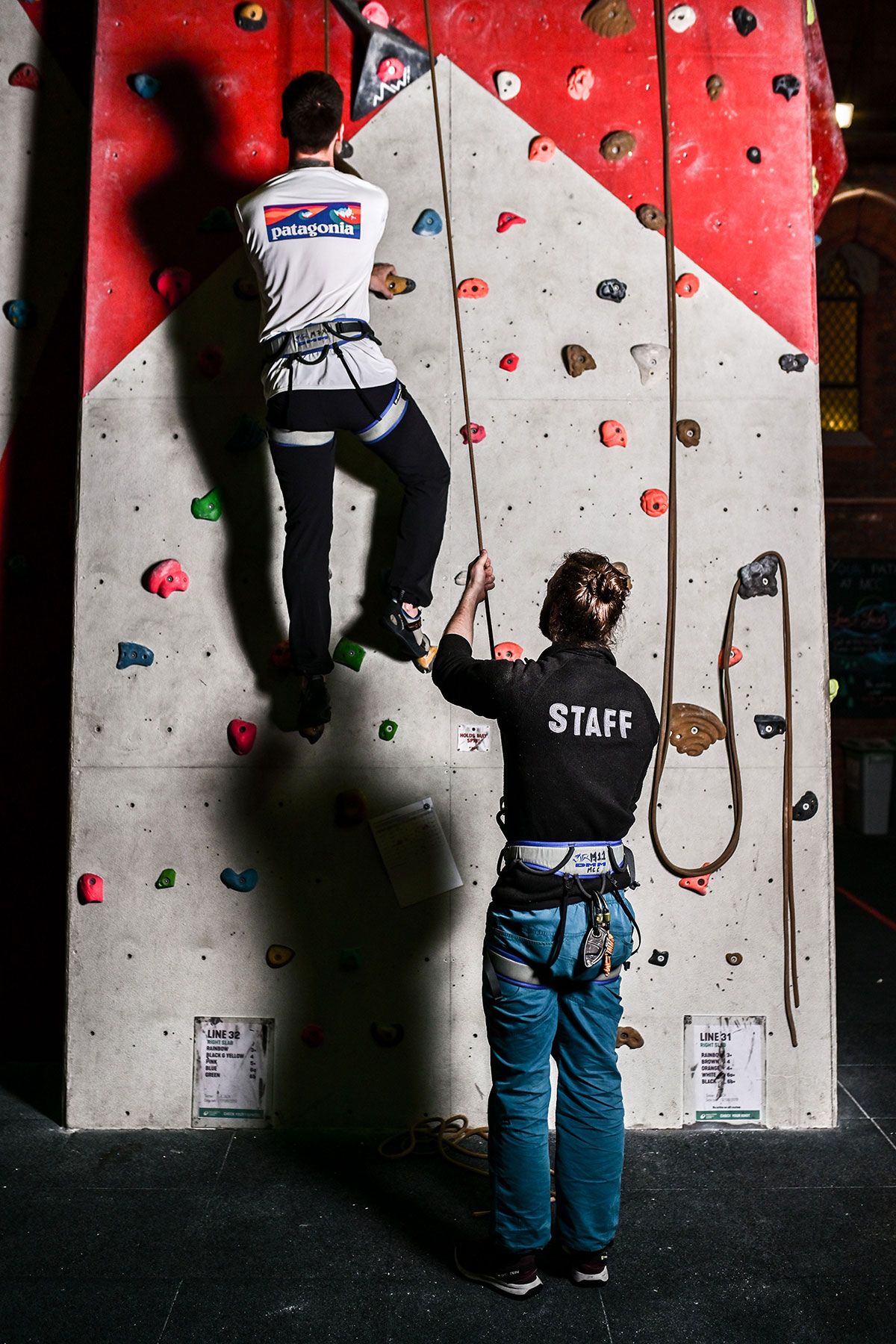 The next step is the low walls out of site of the main space you'll be paired off, roped up, and your instructor will explain all the safety elements and how they are with you the whole way securing you the whole way. Then this is it – CLIMB! And what fun it is. We all reached a good height on our first attempt using any of the holds to help us – known as RAINBOW route because you use any colour.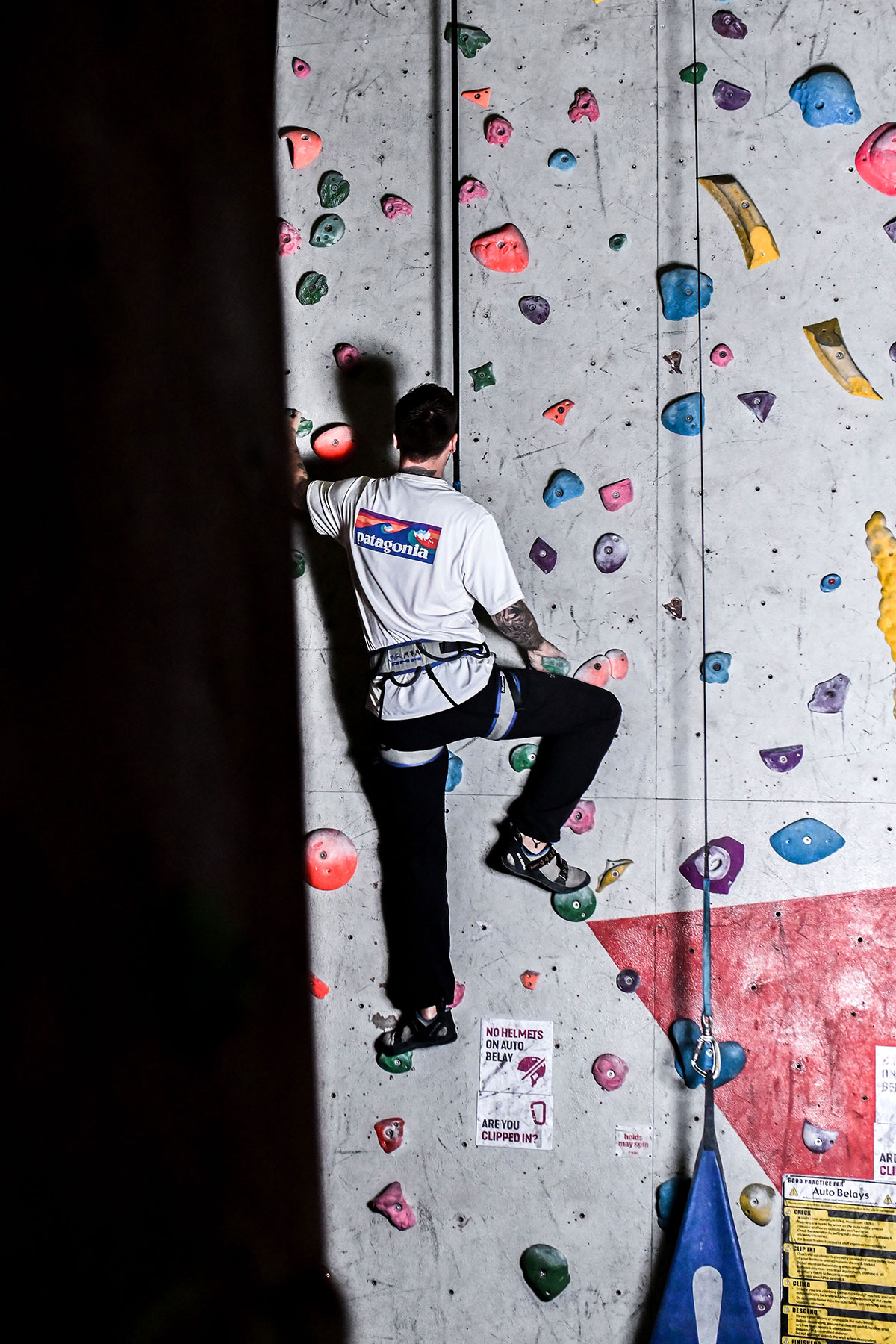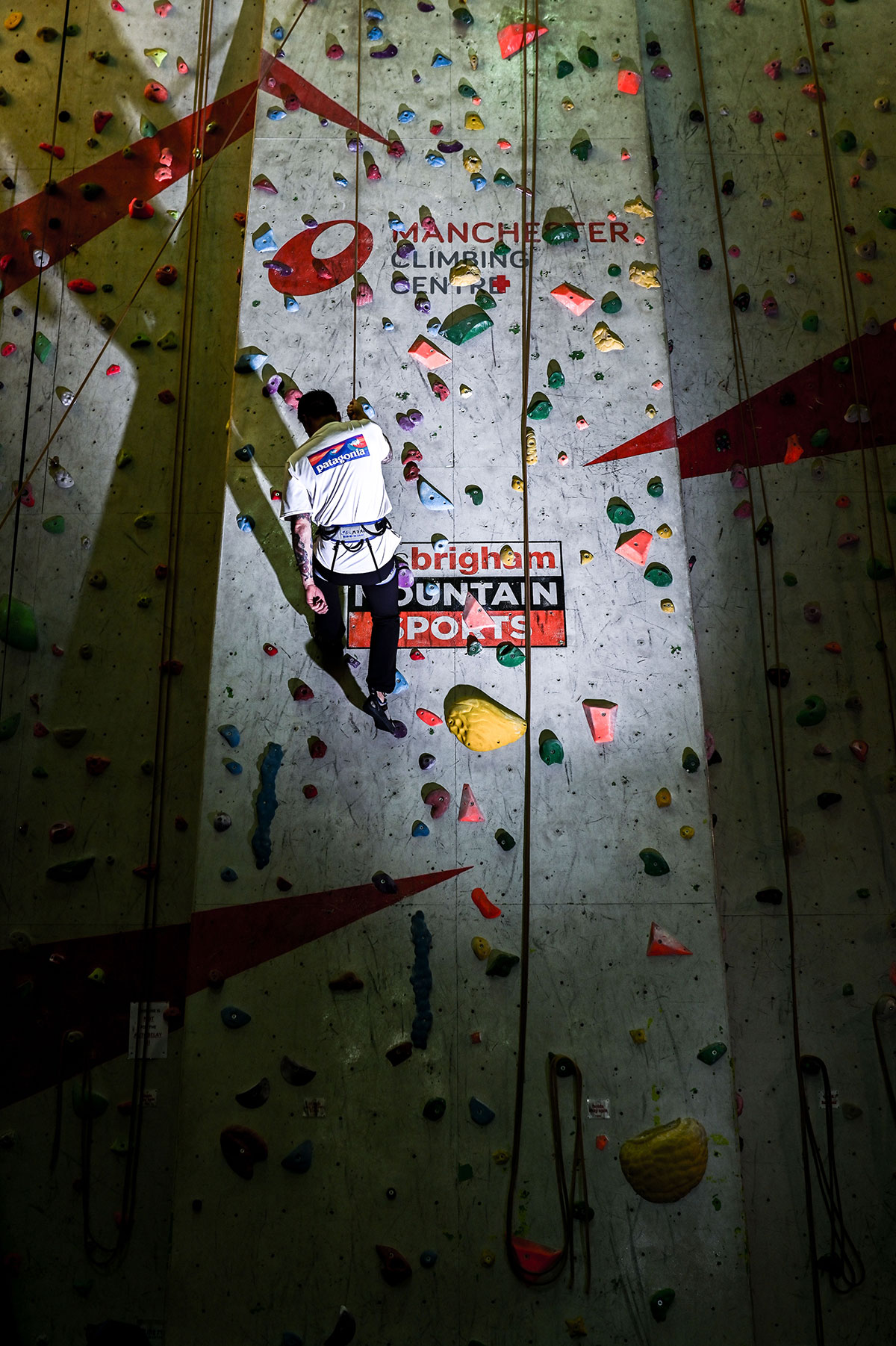 The session moves around the space and then finally over to the Bouldering area. This is low level climbing, solving problems to figure out routes and then dropping a couple or feet onto a very deep very soft mat should you come off.
Indoor Bouldering has become hugely popular and I can see why, loads of fun, no pressure and nothing to think about other than your next hold.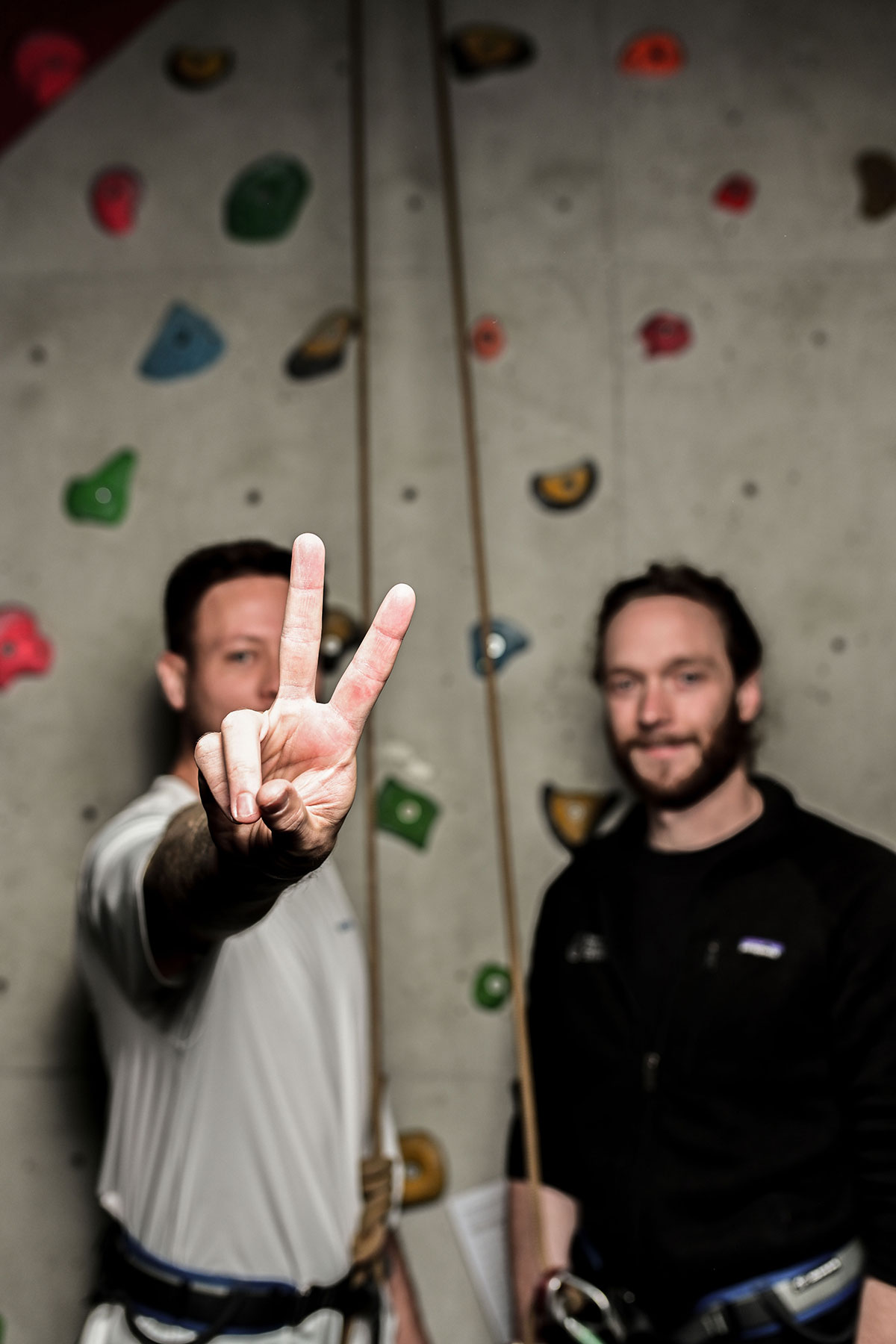 Overall that last statement is true for climbing in general. I loved being on the wall, so much so I've been back twice already, it is an escape that focuses the mind in a really nice way that I can't really articulate so I'd advise just giving it a go!
Blog courtesy of Lee Isherwood from MANCHESTER FINEST.