Super/DS™ Stretch Down Jacket
As you may have noticed we have brand new staff jackets, if you haven't noticed how could you miss them!
We have partnered up with Mountain Hardwear and they have supplied us with their Super/DS™ Stretch Down Jacket. A technical jacket with a unique design, the baffles (pockets of down insulation) are woven from a single piece of fabric, this eliminates cold spots and migration of down filling. Weighing in at only 404.5g (Medium) but with 700-fill of certified down insulation the warmth to weight ratio is excellent.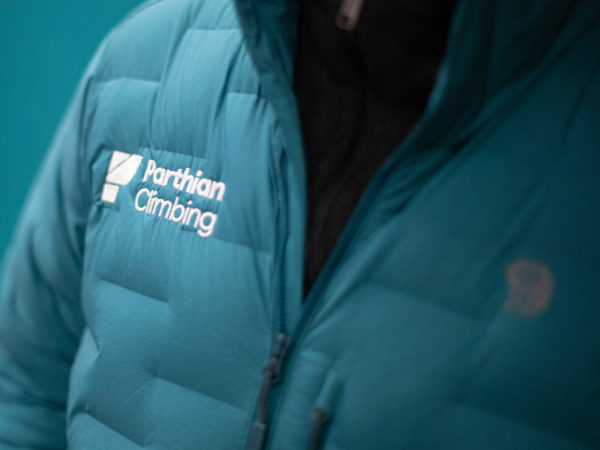 With a minimalistic look and an active fit (stretchy in the right places) the jacket will look as good on the street as it does at the crag. The slimline fit makes this a fantastic jacket to use under a hard shell, the nylon shell of the stretch down is waterproof enough to repel a quick rain shower but with most down jacket layering up with a hard shell makes the perfect combo for the mountains. Warm and light is the perfect combination for our staff for when they are delivering sessions.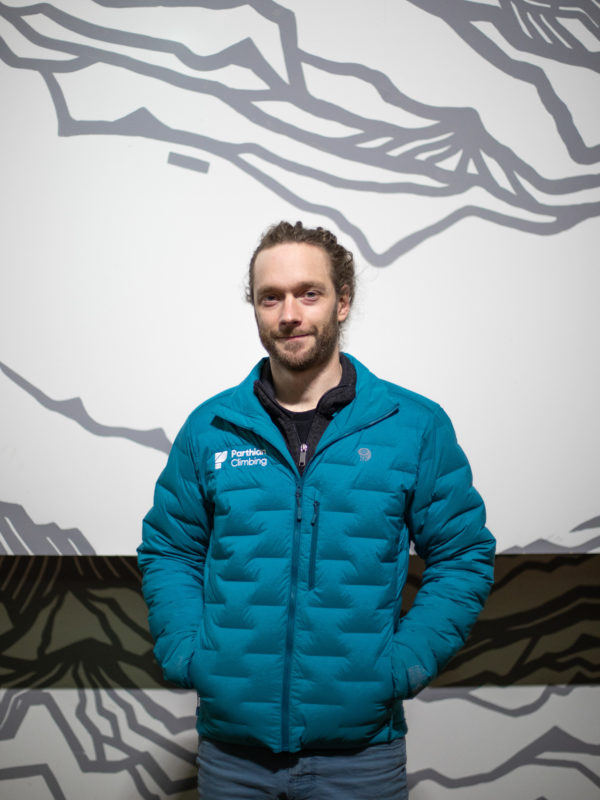 They seem to have gone down a storm with the staff, as they have embraced the new uniform especially now the temperatures have started dropping, the jackets have been Parthian branded and look fantastic.
A massive thankyou to Mountain Hardwear is warranted for supplying all the staff with these great looking jackets, to keep warm through the winter months.
In early December we will be giving you the chance to be part of the team (jacket wise) by winning a Parthian Climbing branded Super/DS™ Stretch Down Jacket courtesy of Mountain Hardwear. To be in with a chance of winning one of these great jackets, just complete our customer satisfaction survey due for release in early December, to make sure you receive the survey please join one of our Parthian Climbing mailing lists.
Winner will be notified by the 10th December, Good Luck!
Blog  written by Ed Mills-Dilkes, Southern Retail Manager
Photos courtesy of Marsha Balaeva 
Sign up for our monthly newsletters here…
Manchester | Harrogate | Reading | Southampton