We love nothing more than getting our hands chalky and getting on the walls, and it turns out we're not the only ones.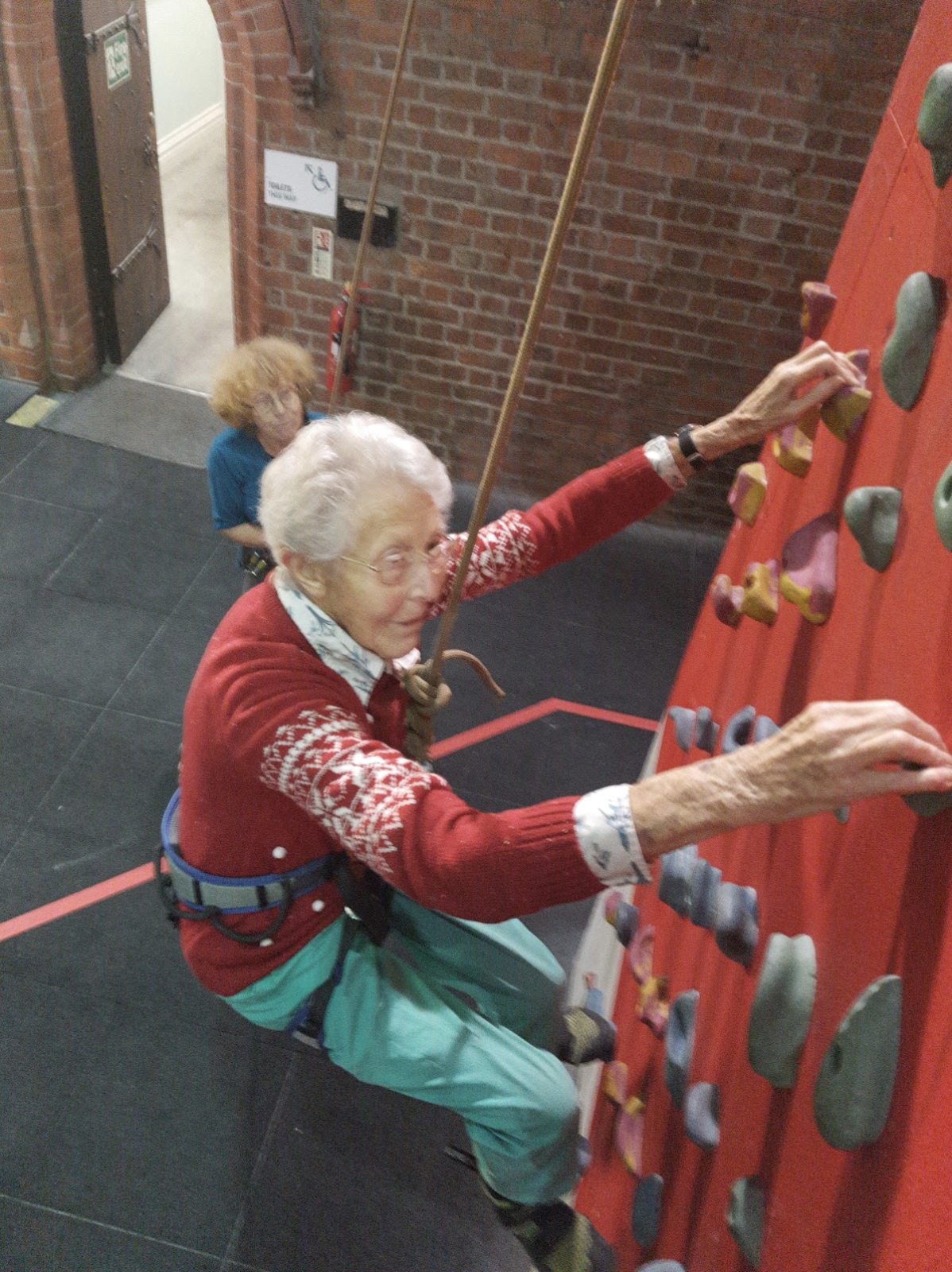 Last week 99 year-old Greta Plowman from Hatfield initially came to the Manchester Climbing Centre to watch her daughter, a sprightly 69 by comparison, go for a climb.
Then she decided to get stuck in herself.
Grandson Tim was the mastermind behind the whole thing, guiding his grandma up while his mum belayed, securing Greta with the rope.
Quickly drawing the attention of everyone in the centre, the 99 year-old proved she was more than capable of rising to the challenge, scaling the wall in less than five minutes and reaching the top to applause from the spectators.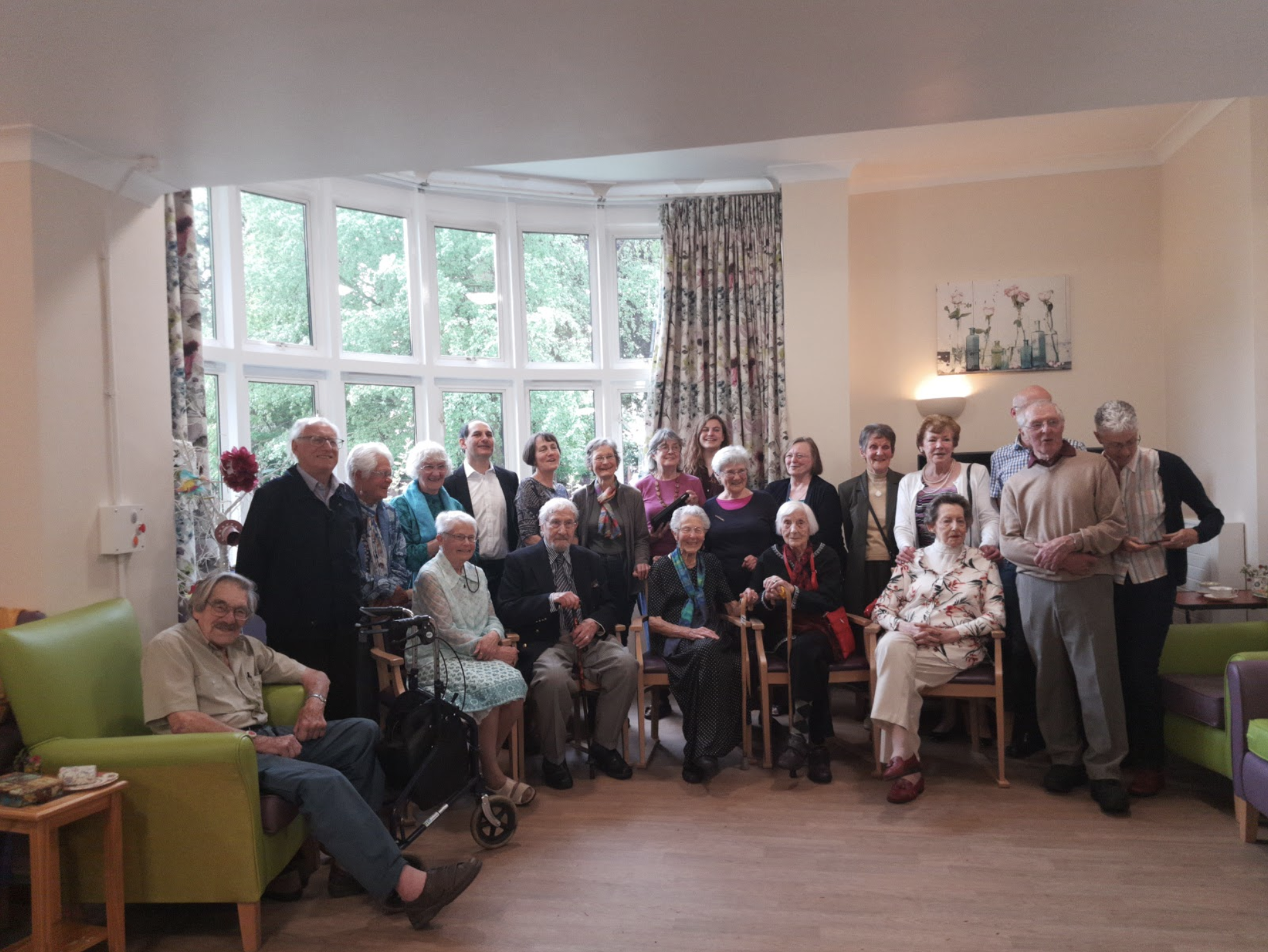 Greta, who has never climbed before, commented: "It was marvellous! Really exciting! My fingers ached a bit, but I learnt to push more with my feet and that made all the difference. It was such a thrilling experience to get the top. I'm very thankful to Judith and Tim for supporting me and making this wonderful experience happen."
The story quickly went viral, with a Facebook post from Tim racking up over ten thousand views online with people from all over the country praising Greta for such an incredible feat.
https://www.facebook.com/TimDobsonUK/videos/2294290930605542
John Dunne, who was on-site to supervise the spectacle said "I think Greta holds the record for the oldest climber in centre. She proves that it doesn't matter how old you are, what shape of body you have or how strong you feel you are, climbing is for everyone."
Climber and 'Older Visitor'

Taster Session
As a Taster for Climbers with an Older Relative or Friend, facilitated by Judith Plowman and Tim Dobson.
The aim is to show the Older Visitor that Climbing is;
Fun,
Safe,
Open to All ~ as it is enjoyable at any level of Difficulty.
A  gently warm and encouraging atmosphere, where the Older Visitor will be able to try in a way and at a speed that feels comfortable for themselves!
Main Points
It's not a first lesson, but a taster session, designed to make climbing 'happen' for the Older Visitors.
Judith and Tim will offer guidance and support, whilst the Climber belays their own Older Visitor.
The Older Visitor will always be in control of their own level of climb; be it reaching the top of a Wall or safely taking two feet off the Ground, making sure that everything is a success first time.
Pricing:
The Older Visitor comes in on the half price Concession entry and receives a Voucher for half price Concession rate on the next visit.  (£4 entry instead of £8)
The Climber who will be belaying gets free entry, as they are not actually climbing.
Date: Thursday 28th February 2019
Time: 10:30-12:00
Get in touch with us now to book a session, on 0161 230 7006
At Manchester Climbing Centre, we fuse climbing with culture to create a vibrant community with something for everyone. From bouldering to auto belay climbing, and everything in between, we provide the best facilities for all our climbers, offering a modern, friendly and welcoming centre to help people get the most out of their climbing.