Back in October 2022, when we first stepped foot on site in the empty units, we made a promise to ourselves to not only strive to create one of Londons best climbing walls, but also one of London's best training facilities. In early discussions, BeaverFit came up as the obvious choice to partner with in creating our custom rig – the showcase piece of our gym area.
From the initial design briefing, through concept designs to the installation day, working with the BeaverFit team was an absolute pleasure and has given us what we feel is one of the most versatile pieces of gym equipment in London. Oh, and one of the best looking in our branded colours!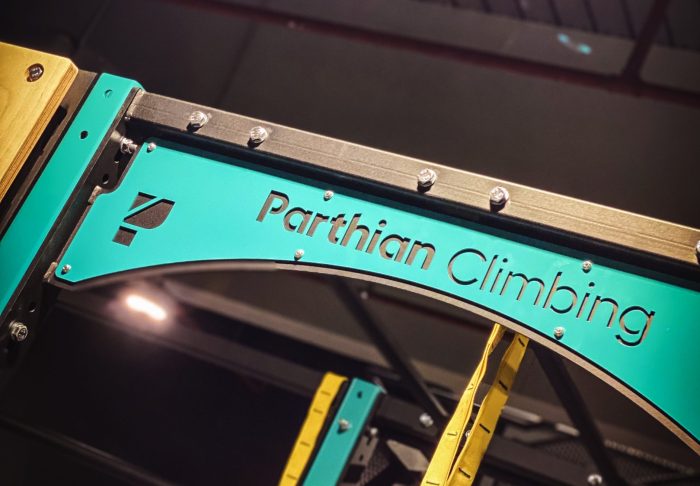 Complete with dip stations, monkey bars, pull up/muscle up bars, squat stands, landmines, finger board stations including Beastmakers 1000 and 2000, Lattice triple rung and micro edges, TRX, rings, therabands, pulleys and all the accessories you can throw a stick at, this rig has all your training needs covered! Don't just take it from us, keep reading to see what BeaverFit have to say…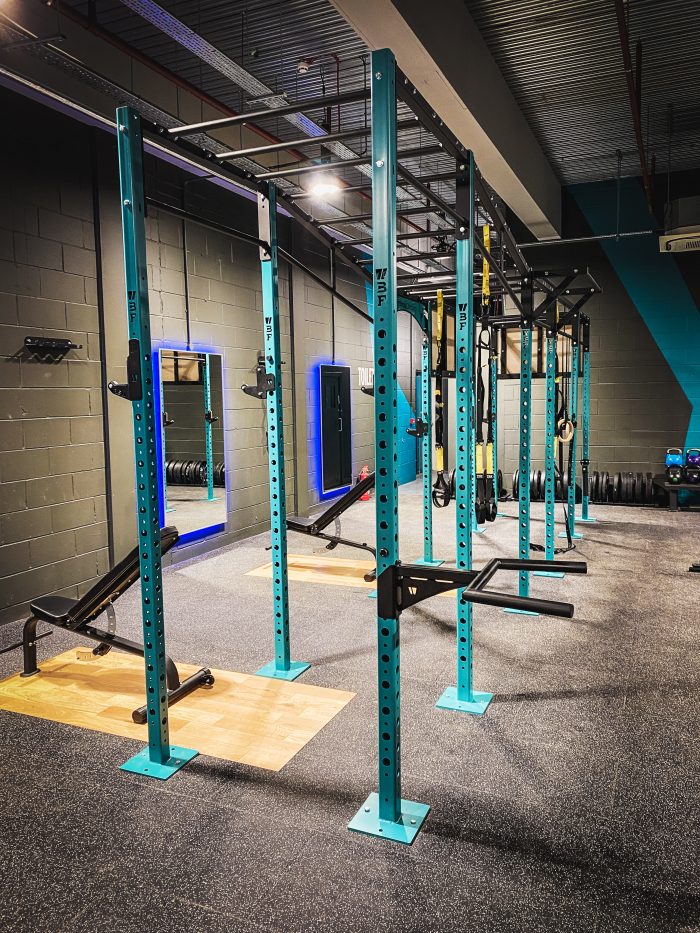 BeaverFit 
When Parthian Climbing approached BeaverFit with a specific vision, we eagerly embraced the challenge and set out to bring their unique concept to life.
At BeaverFit, our commitment to excellence is unwavering, and this project was no exception. Parthian Climbing's vision was clear – they wanted a functional rig that seamlessly blended the worlds of lifting and weight training with the exhilaration of climbing and hanging. We understood that this required a meticulous approach to design, with a primary focus on the end-users' needs and desires.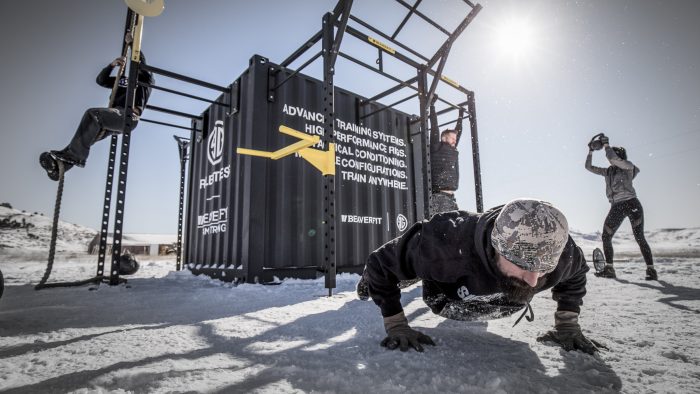 In today's fitness landscape, where the lines between climbing and general health and fitness are becoming increasingly blurred, it was crucial to create a rig that could cater to a diverse range of activities. Parthian and BeaverFit recognised the growing demand for functional workouts and the need for a rig that could accommodate everything from pull-ups to explosive moments on the climbing wall.
As one of the largest and most prominent features in the gym, we knew that this rig had to be not only functional but also visually stunning. BeaverFit rose to the occasion by offering custom colour options that perfectly aligned with Parthian Climbing's gym vibe and aesthetic. To add a touch of personalisation, we provided custom nameplates, adding an elegant finishing touch to the rig.
The final design is a testament to our dedication to innovation and user-centric thinking. It seamlessly incorporates Beastmaker fingerboards, multiple lifting stations, pullup wings, and a multi-level monkey run, providing a vast array of training options.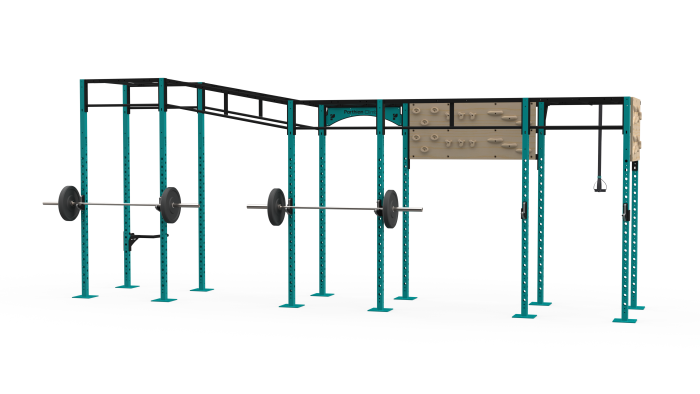 Users can make the most of these spacious stations, utilising TRX/suspension straps and attachments like dip bars and landmines for a comprehensive fitness experience.
Our collaboration with Parthian Climbing has reaffirmed BeaverFit's reputation as a leader in providing top-tier fitness solutions. We are incredibly proud of the result, and we are confident that this project will significantly enhance the experiences of Parthian Climbing's clients and members.
Article and images from Parthian Climbing and BeaverFit