Round 1 of the Youth Climbing Series 2023 regional qualifiers for London and South East (South). Substation Brixton, 16th of September 2023.
The Youth Climbing Series is a climbing competition run by the BMC for young people and is one of the biggest climbing competitions in the UK. It's extremely popular and attracts hundreds of young climbers nationwide. There are four qualifying rounds for each region: two roped and two boulders. Each round consists of eight separate events taking place simultaneously across eight different regions in England and Wales. YCS culminates in a two-day Grand Final where the top three from each category in each BMC region, and from Scotland and Ireland, are invited to take part.
Go Squad!
We had a strong showing from the Parthian Squad for Round 1 of the 2023 YCS. With 25 squad members from Reading and 19 from Southampton. We had coaches Tara, Judith and Mark from Southampton as well as Joe, Callum, Charlie and even our previous Head Coach Dan came to support from Reading!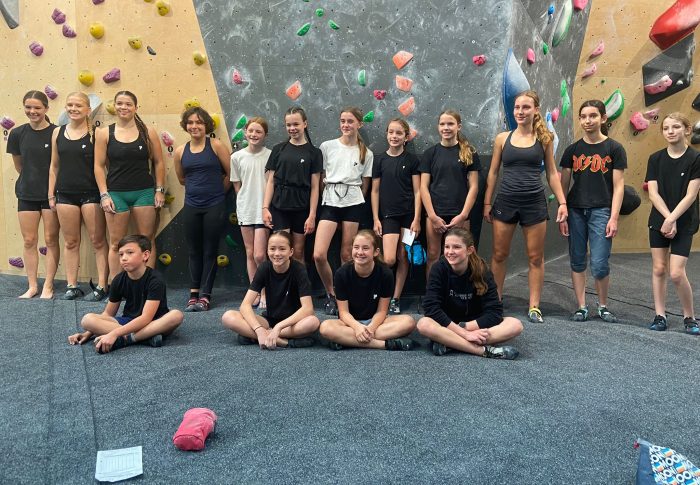 As we are in one of the busiest regions, with over 150 competitors, the day was split up into 3 different rounds to ease the flow of traffic.
The first group consisted of competitors from categories Youth C female (ages 11-13), Youth A female (ages 15-17) and Youth E male and female (ages 7-9). With registration opening at 8:30, and climbing starting at 9:30, there were a lot of sleepy faces.
After a thorough warm up, a detailed competitor briefing from the judges, and the obligatory team photo, they were off!
There were some brilliant boulders set for each category aimed to push each competitor to their limit. Ranging from desperate slopers to the tiniest of crimps; there was something to spit off even the strongest climbers.
Podiums
Despite the route setters trying their hardest, we still had some amazing flashes!
We had podiums from Katherine who came 2nd in Category A and Shin who came 2nd in category E.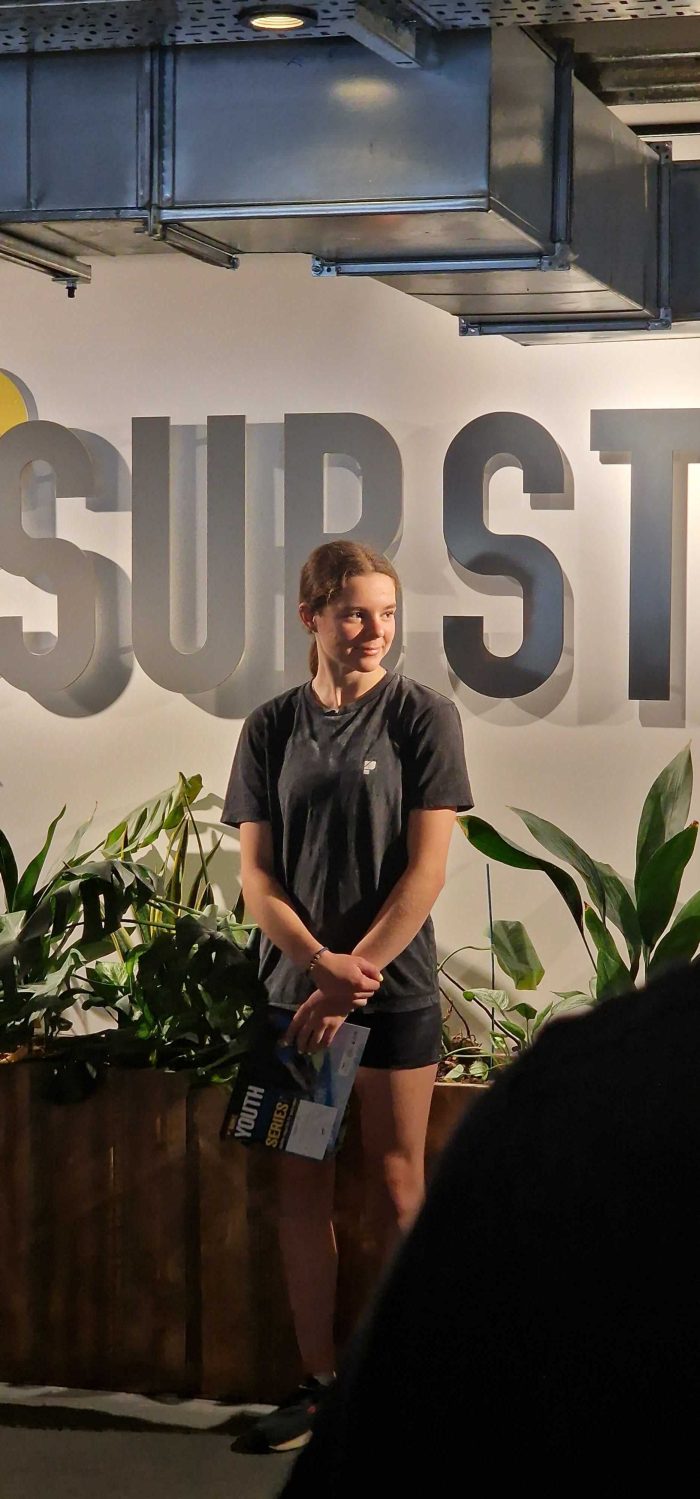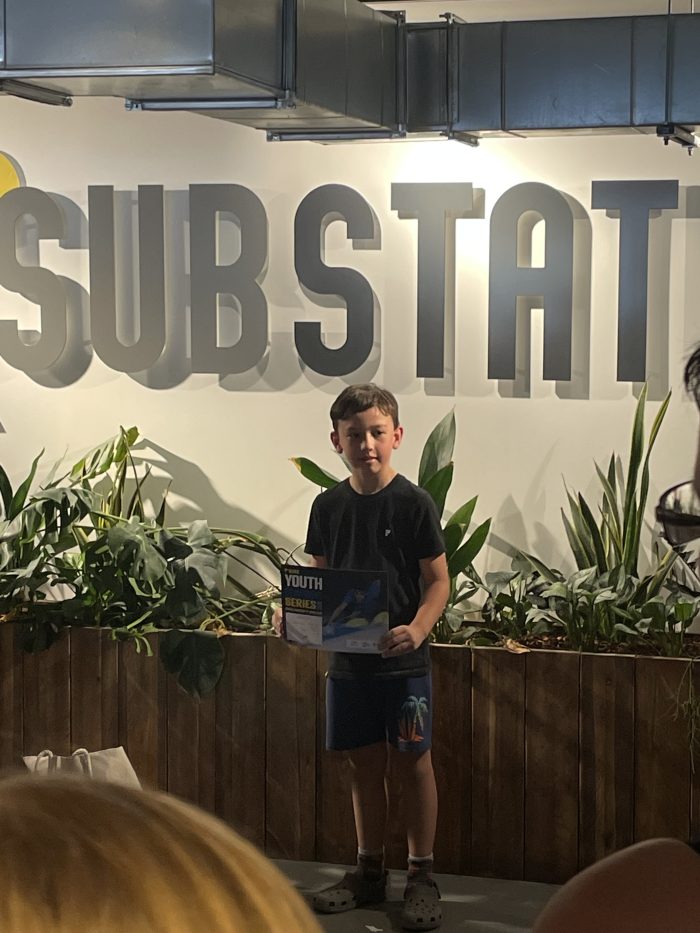 The second group had competitors from youth B male (15-17), Youth C male (11-13) and youth D female (9-11). With almost 20 Parthian Squad members competing this round, it was busy work keeping up with the kids.
We had podiums for Dan, coming first, and Ethan coming third in category B.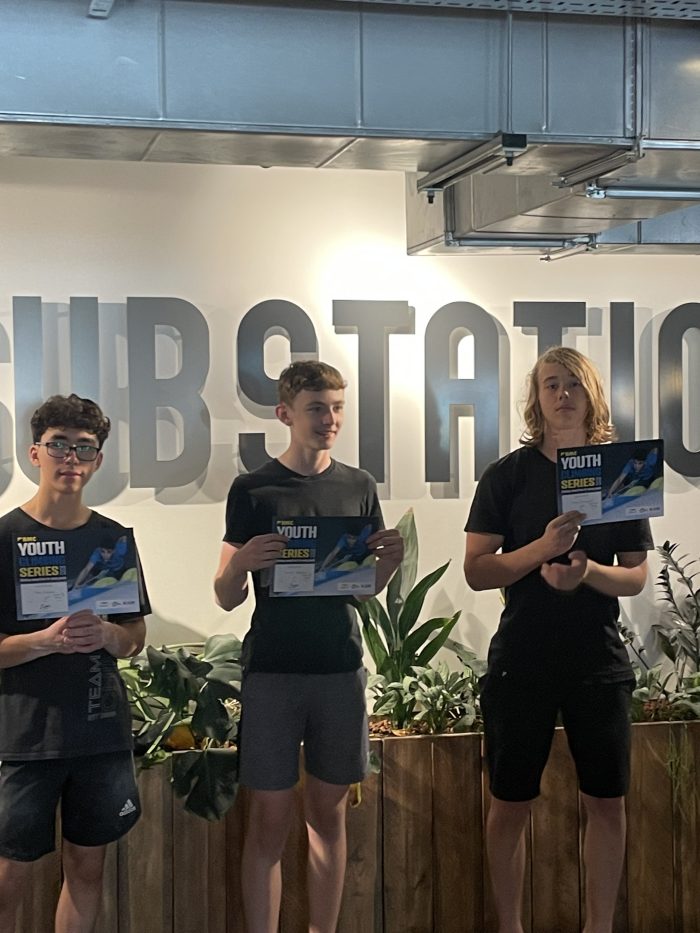 The last group consisted of youth D male (9-11), youth A male (15-17) and youth B female (13-15).
We only had a few competing in this round, but they absolutely smashed it!!
A special thanks to the youth coordinators Tanya, Shredie and to the BMC for running such a great event and to Substation Brixton for hosting.
Bring on Round 2 for some lead at Highsports Brighton!