Southampton Squad at YCS Round 2
The second round of YCS took place on Saturday the 1st of October at High Sports Brighton. The 13-metre-high lead wall with 5 metre overhang provided challenging climbing.
The competition routes were set by Ollie Wragg, Henning Mueller and Theo Ainley. This was the first roped round of the year. For categories D and E, the youngest categories, the routes are top rope. Category C, B and A all compete on lead. All groups get four routes of varying difficulties with some very hard routes to separate the strongest participants. Everyone gets one attempt on each route to get as far as possible, the goal is scoring a top when they clip the anchors. Climbing at their best with just one attempt is the ultimate challenge: reading the sequence correctly from the ground, trying hard on new holds, along with the competition pressure! There are judges with a route map counting the moves of each competitor, determining their score if they fall before the anchor.
The Rounds
The day was split into four time slots, starting with the first session for Female A, Male B and D. The Female A had one steady route and three hard routes: one red crimpy route on the vertical wall and two on the overhanging comp wall. The hardest route had big moves on side pulls on the steep wall with angle changes, this saw only one top in the round. All the participants tried as hard as possible. We are particularly proud of Catrin who ranked 4th place overall after these first two rounds.
In Slot 2, Youth E and Female C competed. Alexa and Jasmine both took part in their first lead YCS round and both topped two routes. This is very impressive for the first year with all the pressure of just one attempt to show just how well they can climb. Jasmine is ranked 6th in this extremely competitive category.
Slot 3 was Female B and Male A, where Ava took part in her first lead competition. Nick and Ethan also took part in their first competition, straight onto some very hard routes for Male A! With three very hard routes, two on the steep overhang, with huge powerful moves, and one very technical tricky route on vertical wall with angle changes. Both route 3 and 4 saw no tops at all!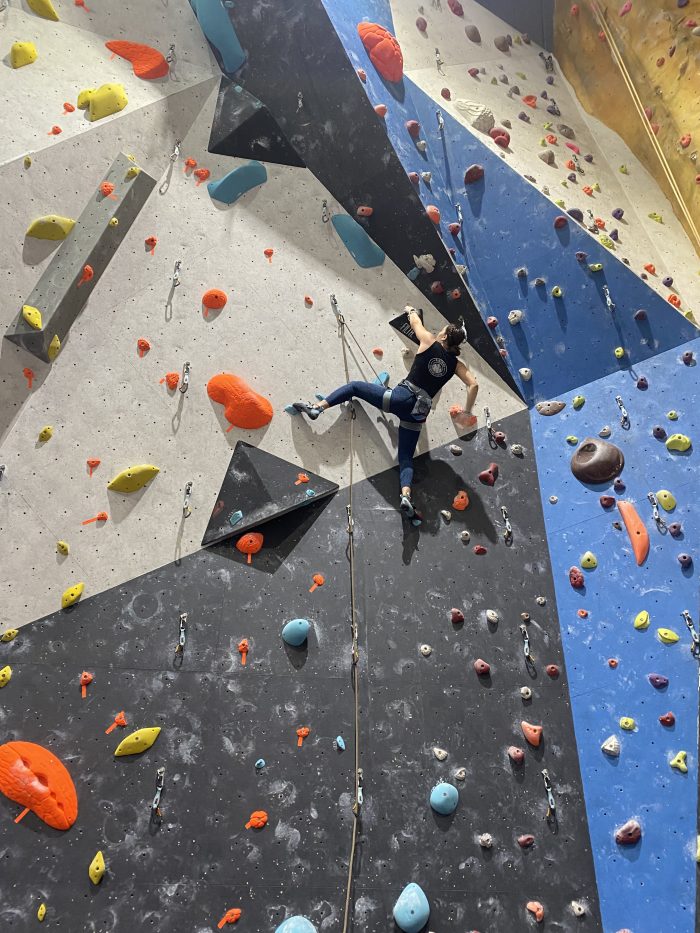 Podiums and Places
To round off the afternoon, Female D and Male C competed in Slot 4. Category D Females had the biggest representation from Parthian Southampton with Aila, Poppy, Lucy, Bella and Kayleigh all showing their best and encouraging each other. In her first year in YCS, Poppy is climbing fantastically topping three routes and ranked 5th overall. Aila who won the first round was on the podium again with a fantastic second place, maintaining first in the overall ranking after two rounds. In Male C, Tom topped one route in his first ropes YCS and Zac and Cameron got two tops. Route 3 had big moves on the steep wall with lots of volume features and only saw two tops. Route 4 with thin crimps saw no tops at all.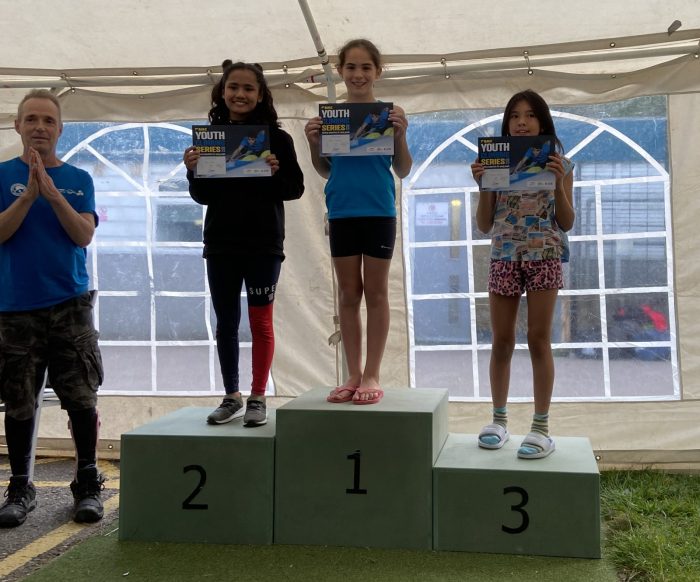 A huge congratulations to all the competitors. Many thanks to all the staff at High Sports Brighton, YCS team and Volunteers. We look forward to the next round at Bouldershack!
Don't forget – our next term of NICAS bookings across all our centres are going live on the 18th October.